A common question asked is whether professional credit repair is more worth it than DIY credit repair. Many people do it themselves, whereas others call a professional.
Credit reporting errors happen and they occur probably a lot more often than you think. The Federal Trade Commission even conducted a study a few years ago which found the existence of over 40 million mistakes on the credit reports of American consumers. Yes, that number was 40 million and no, that is not a typo. In fact many studies estimate that the number of errors found on credit reports is actually much higher.
In a perfect world you should be able to expect the information contained in your credit reports to be accurate. After all, your credit reports and the credit scores which are generated from those reports can exert a lot of power and influence over your financial life. Unfortunately, as studies have shown, credit reporting errors are simply a fact of life and those mistakes have the potential to damage your credit scores.
When Errors Occur
It is important to remember that the responsibility to check your credit reports for errors actually falls upon you personally. You need to develop the habit of checking all 3 of your credit reports from each bureau frequently in order to be sure that the information contained in your credit reports is accurate. Even errors which you believe may be insignificant should not be ignored as you do not know the true impact which those mistakes could be having upon your credit scores.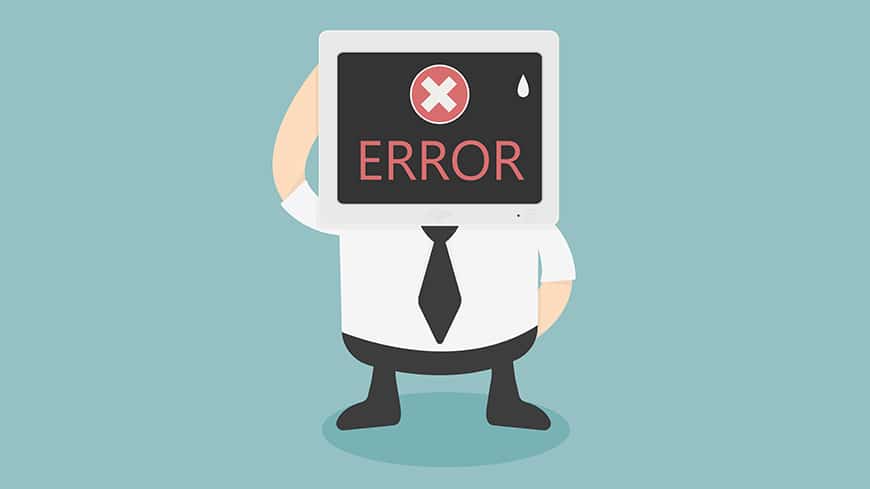 For example, you might not think that it is a big deal that a negative account which is 6 years old shows up on your credit reports as a 1 year old account. However, the re-aging of your account could potentially harm your credit scores and could perhaps even cause the account to remain on your credit reports for longer than is legally allowable.
Thankfully when credit reporting errors happen you do have the right to do something about them. The Fair Credit Reporting Act (FCRA) gives you the right, among many others, to dispute any inaccurate, questionable, or unverifiable information with the credit reporting agencies. Of course although you have the right to dispute errors on your own, you are not required to try to resolve credit problems all by yourself. You also have the right to hire a credit professional to assist you with the credit repair process.
The Benefits of Working with a Pro
You never have to pay someone to work on your credit for you. If you ever come across a company which tries to convince you that you must pay money for someone to work on your credit that should be a giant red flag that you are probably dealing with a scam artist. As mentioned above you certainly have the right to try a DIY approach to credit repair if that is your wish.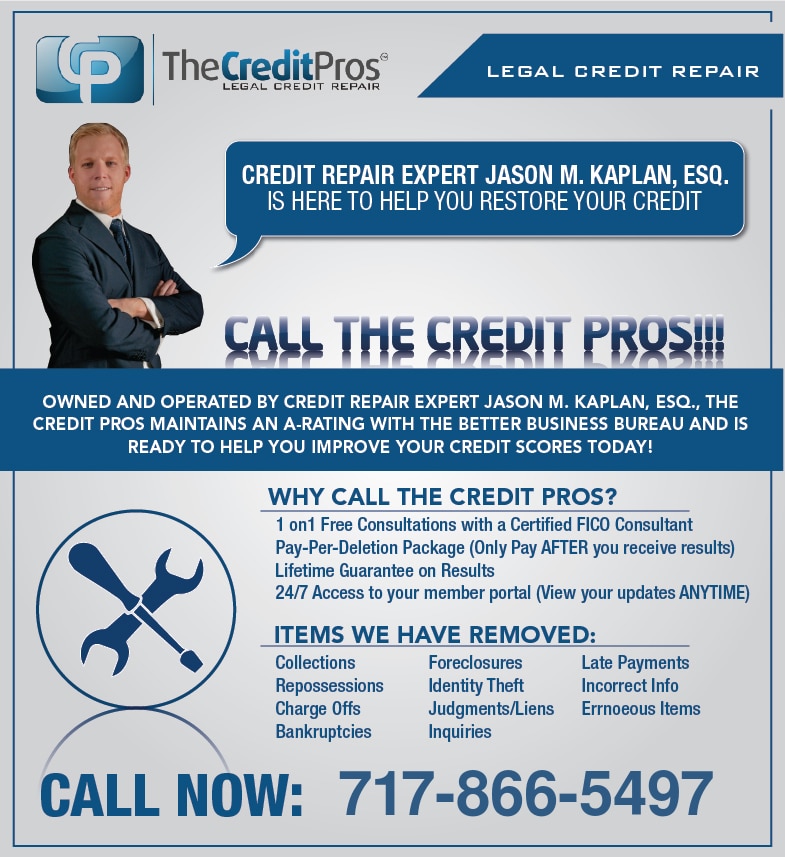 Yet keep in mind that although you do have the right to try to resolve your credit issues alone, that may not necessarily be the best choice available to you. After all, you also have the right to try repair your own vehicle, cut your own hair, or fix your own plumbing problems, but most people would choose to hire an experienced professional credit repair company to assist with some or all of these tasks.
When you hire a reputable professional credit repair company like the Credit Pros you are gaining the benefit of years of experience. Our pros know to help you get the best results possible without you having to go through the painful experience of trial and error. Yes, there are fees associated with professional credit repair services (just like any other professional service). However, the financial benefits you could receive by achieving better credit generally outweigh the cost of credit repair many, many times over.
You might be successful with your own DIY credit repair plan, but like so many consumers you also might strike out or simply be too busy to follow through with the process on your own. You should not underestimate the potentially significant time commitment which can be involved with the DIY approach.
Remember, the credit reporting agencies and your creditors are not anxious to take anything off your reports and may reply with a hard "no" whenever you ask for an item to be removed. If you are not fully aware of your rights, do not know how to respond, or if you simply fail to follow up properly then you run the risk of wasting your time and seeing little to no positive results. Isn't the health of your credit just too important to turn yourself into your own guinea pig?